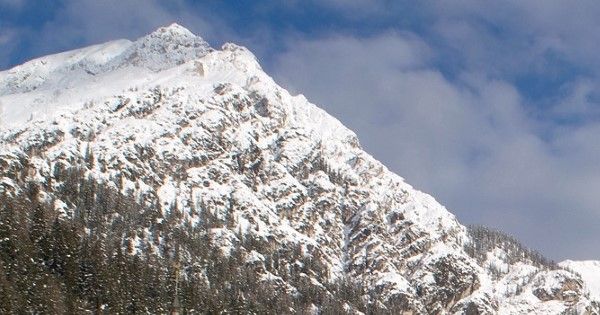 Included Services
Accommodation as booked
Board as booked

2 days or 3 days lift pass SkiHit


(value of lift pass up to 169)
Exceptions see booking process
Use of spa area (as per description)
Use of fitness room
Spa voucher (as per description)
Solarium chip (as per description)
Lesachtaler hay bath (as per description)
Participation in activity programme (as per description)
Once per stay snowshoe hike try-out
Safe (on the room)
Parking spaces (upon availability)

Snow Guarantee

Nice-Price Guarantee
Location and Facilities
The 4-star Superior Almwellness Hotel Tuffbad Dörfl is quietly and idyllically situated in between the Lienz Dolomites and the Carnic Alps. The centre of Maria Luggau can be reached after approx. 6 km. The ski area Obertilliach can be reached after approx. 17 km and the ski area Sillian after approx. 30 km.
The comfortable hotel comprises a main house and six guest houses which are located approx. 50 m away. It has an entrance area with reception, lobby, lift, dining room, hotel bar amd wine cellar, as well as various parlours.
The spacious spa area with a mineral swimming pool (29°, open from 7:30 – 19:00) which offers a great view of the Carnic Alps, and a sauna area (open from 13:00 – 19:00) with steam bath, rustic saunas, Brechel bath, stone bath, Kraxen oven, bread bath, Stuben sauna, Brennstadl, tuff grotto, Zirben parlour, Finnish sauna, organic sauna and a sanarium can be used for free. Furthermore, the spa area comprises an infrared cabin, 4 different relaxation rooms (1 of which has water beds), a light-saline-room, Kneipp bath, diving pool, and an outdoor jacuzzi. Use of the fitness room with cardio equipment is also included.
For a fee you can also enjoy the solarium and the beauty centre offering hay, beer, herb, and stone oil baths, cosmetic treatments, pedicures as well as massages (Ayuarasan and oriental body treatments, from 09:00 – 19:00). For your entertainment there is a diversified week programme with e.g. snowshoe hikes, aqua jogging, qigong, stretching, and aqua aerobics.
The holiday price also includes 1 wellness voucher valued €15 per full-paying adult (can be redeemed until 14:00, only with pre-reservation via the phone until 1 week before arrival), a jeton for the solarium (per room/stay), a Lesach Valley hayflower bath on the room (per stay) as well as 1 x each qigong, stretching, water aerobics and Kneipp treatment, pilates and yoga (50 min per session). With each stay, a taster snow shoe hike is also included (approx. 60 min). Parking spaces are available for free.
Rooms
The spacious rooms are located either in the main building or in one of the side buildings. The rooms are equipped with bath or shower, double wash basin and a separate wc and bidet, satellite TV, radio, telephone, safe (incl.), seating corner and hair drier. Some also have a balcony or a terrace.
Board
The All Inclusive board included in the holiday price comprises a rich breakfast buffet (sleep-in breakfast) with an organic, bread, and a tea corner, as well as with juices, and a small wellness lunch buffet with soup and salad. In the afternoon (15:00 – 17:00) you will receive a free piece of cake with every paid every coffee, tea or cocoa, and a 5-course menu is served in the evening, one of which is a vitality menu (below 1200 kcal). Once per stay there is a themed buffet.
Available in the resort (for free)
Accommodation as booked
Board as booked
Use of spa area (as per description)
Use of fitness room
Spa voucher (as per description)
Solarium chip (as per description)
Lesachtaler hay bath (as per description)
Participation in activity programme (as per description)
Once per stay snowshoe hike try-out
Safe (on the room)
Parking spaces (upon availability)
Payable at the resort
Tourist tax: approx. € 1,35 per person/nightKeycard: €5
Offers
7 nights (all prices are per-person)