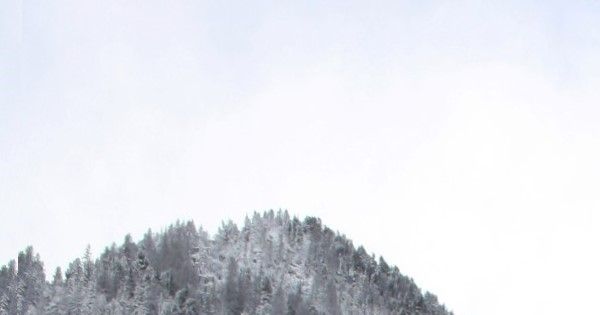 Included Services
Accommodation as booked
Board as booked
Use of spa area (as per description)
Use of fitness room
Bathrobe hire
Welcome drink
Christmas and New Year's Eve menu
Internet corner
Wifi
Safe (on the room)
Shuttle service (Hotel's own shuttle to the lift and a slow train for the kids)
Live music (twice per week)
Participation in entertainment programme (as per description Gala evening during carnival week)
Child care service (as per description)
Kid's/Mini Club (as per description)
Baby facilities (as per info in resort Care set for children (as per description))
Children's bed
Parking spaces (upon availability)

Snow Guarantee

Nice-Price Guarantee
Location and Facilities
The family-friendly and modern 4-star Hotel Seiblishof is located approx. 250 m away from both the resort centre and the Silvretta lift. The hotel's own shuttle will bring you to the lift comfortably and ski-in to the accommodation is possible in good snow conditions. The nearest cross-country track can be reached after approx. 700 m. The comfortable hotel's facilities include a reception, hotel lobby with satellite TV, lift, 2 dining halls and 2 hotel parlours as well as a children's restaurant, hotel bar, wine cellar, children's play area (for small children), large children's playroom, parent's kitchen with fridge and microwave, free internet corner and wifi (both incl.), a heated ski room with ski boot dryer, as well as a sun terrace.
The fitness room with "Technogym" equipment and the approx. 1,000 m² big spa area (14:00 – 20:00) can be used for free. The spa area comprises an indoor pool (7:30 – 21:00) with crystal indoor pool and massage jets, saline and herbal steam bath, Finnish sauna, organic sauna, infrared cabin, relaxation zone, tepidarium, Kneipp area and fresh air zone. For a fee you can also use the solarium and the beauty centre (10:00 – 19:00), which offers a cosmetics centre and massages.
The varying entertainment programme includes e.g. live music twice per week, fashion shows, a Christmas party with live music and singing, as well as gift giving with the Christ Child and Santa Claus, and a gala evening during the carnival week. For the children there is a special entertainment programme with e.g. cinema, theatre and mini après ski in the afternoon with a children's disco. Furthermore, child care is offered: baby's club for children aged 6 months to 3 years (09:00 – 15:00) and a kid's club for children aged 3 to 12 years (15:00 – 21:00). The special children's adventure pools offers slides and from Sunday – Friday a slow train takes children to the ski school and the lift. Parking spaces are available for free and can be found approx. 100 m away. A parking garage can be used for a fee (depending on availability).
Rooms
The modern and spacious rooms offer a bath or shower/wc, satellite TV, radio, telephone, bathrobe hire (incl.), safe (incl.), mini bar (payable locally), some with balcony or terrace.
Board
The already included half-board PLUS comprises a welcome drink, a rich breakfast buffet with organic, local products and a baby breakfast corner filled with quality products, as well as cold and warm snacks from the buffet in the afternoon with a choice of cakes. In the evening you can look forward to a 4-course menu of choice with salad buffet. In the children's restaurant, a supervised dinner with children's buffet takes place. For the kids, childrens' drinks from the juice well are included all day long. Sometimes there are themed buffets and on Christmas a 7-course Christmas dinner will be served during the party (see above). On New Year's Eve there will also be a special dinner as well.
Available in the resort (for free)
Accommodation as booked
Board as booked
Use of spa area (as per description)
Use of fitness room
Bathrobe hire
Welcome drink
Christmas and New Year's Eve menu
Internet corner
Wifi
Safe (on the room)
Shuttle service (Hotel's own shuttle to the lift and a slow train for the kids)
Live music (twice per week)
Participation in entertainment programme (as per description Gala evening during carnival week)
Child care service (as per description)
Kid's/Mini Club (as per description)
Baby facilities (as per info in resort Care set for children (as per description))
Children's bed
Parking spaces (upon availability)
Offers
When accommodating 2 persons paying the full holiday price in a Double room/2 addl. beds, shower/wc, HB PLUS, further holiday participants receive: until (incl.) 3 years 65%
4-6 years 45%
7-12 years 25%
When accommodating 2 persons paying the full holiday price in a Family room, shower/wc, HB PLUS, further holiday participants receive: until (incl.) 3 years 65%
4-6 years 50%
7-12 years 30%
7 nights (all prices are per-person)