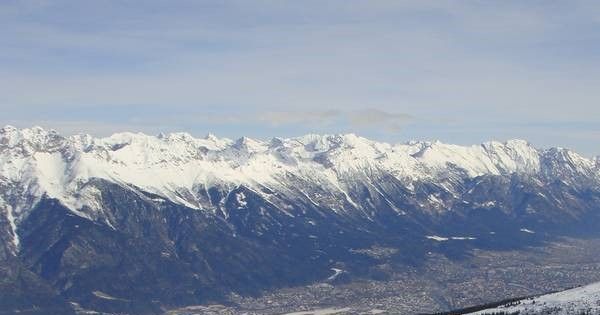 Included Services
Accommodation as booked
Board as booked
Participation in entertainment programme (as per description)
Snow Guarantee

Nice-Price Guarantee
Location and Facilities
Conquer the Alps – the legendary powder and party event takes place for the 6th time and offers a fantastic all-around package with top-class action and fun! Let the challenge begin!
The ultimate challenge for teams with 2 to 4 members comprises various activities in the Mountain Area in the ski area and in the Urban Area in Innsbruck (shuttle-service included). In the end, the team with the most points becomes the "Conqueror of the Alps" and wins the popular Trophy as well as a cool surf trip to Portugal!
You will stay in cosy 3-star hotels in Innsbruck. Your festival ticket is valid on Friday and Saturday, so that you can participate in all challenges. Those include offers such as freestyle sessions, slack line action, ski races and much more. You will also have free access to many party events where various bands and DJs cater for a fantastic atmosphere during their live shows
In resort you will get a 20 % discount on the lift pass, and a 25 % discount on ski and snowboard equipment hire and further services (Intersport Olympia in Axams). The ski bus can be used for free with the lift pass during your whole stay.
Events and activities in the Mountain Area:
•Welcome package and info point
•Open Air Conzert of the band Tagträumer
•Safe Flight Action on an air bag
•Splitboard lessons und avalanche training (payable in resort)
•Tailgate area and speed check
•Freestyle session, slackline Action, Ski races
•Beauty lounge
Events and activities in the Urban Area:
•Welcome drink and info point
•"Conquer the Dancefloor" party with ESKEI 83 – Red Bull Thre3style World DJ Champion 2014 LIVE
•"Night of the Trophy" with Fritz Kalkbrenner and Drunken Masters LIVE
•"Conquer the night" party
•Pub crawl and billards tournament
•Night tobogganing on the mountain
•Beer Pong ESOB Masters Tournament
Rooms
The cosy rooms are equipped with bath or shower/wc.
Board
The holiday price includes a breakfast buffet.
Available in the resort (for free)
Accommodation as booked
Board as booked
Participation in entertainment programme (as per description)
Offers
7 nights (all prices are per-person)