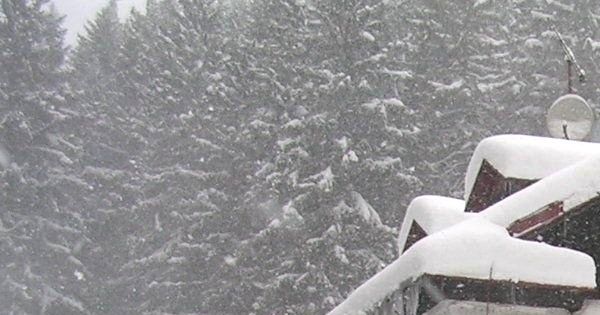 Included Services
Accommodation as booked
Board as booked
Christmas and New Year's Eve menu
Wifi
Parking spaces (upon availability)

Snow Guarantee

Nice-Price Guarantee
Location and Facilities
The cosy Pensions na Křižovatce are located approx. 5 km from the centre of Pec pod Sněžkou and the ski area. A ski bus stops around 20 m in front of the house and shopping facilities are approx. 2.5 km from the accommodation. The pension's facilities include a restaurant/breakfast room, bar, wifi (incl.), as well as a ski cellar. Free parking spaces are available at the accommodation.
In resort, you will recieve a guest card with offers various discounts, among others discounts for the use of the ski lifts. You will get more information from your host in resort.
Rooms
The simply furnished rooms offer a shower/wc, satellite TV and wifi (incl., depending on reception strength).
Board
The already included half-board comprises a daily changing breakfast menu (sweet, savoury, egg dishes, sausages, yoghurt), as well as a 3-course menu in the evenings with soup, main dish and dessert (choice not possible). On request there is also vegetarian cuisine. A special Christmas and New Year's Eve menu is also already included in the holiday price.
Available in the resort (for free)
Accommodation as booked
Board as booked
Christmas and New Year's Eve menu
Wifi
Parking spaces (upon availability)
Payable at the resort
Tourist tax: approx. Kč 15,00 per person/night
Offers
When accommodating 2 persons paying the full holiday price in a Double room/addl. bed, shower/wc, HB, further holiday participants receive: until (incl.) 1 years 100%
2-10 years 20%
7 nights (all prices are per-person)