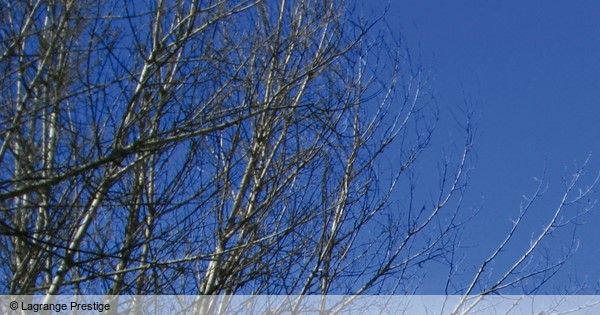 Included Services
Accommodation as booked

6 days lift pass Serre Chevalier


(value of lift pass up to 245)
Exceptions see booking process
Bed linen
Towels
Use of indoor pool
Use of fitness room
Use of sauna or steam bath (1x per apartment and stay)
TV (in the apartments)
Board games rental

Snow Guarantee

Nice-Price Guarantee
Location and Facilities
The friendly-furnished Le Hameau du Rocher Blanc is located approx. 200 m from the ski lifts and from the resort centre. A shuttle service is available free of charge. The cosy accommodation comprises two buildings, which are approx. 100 m apart from each other.
The cosy accommodation's facilities include a reception, lift, billiards (payable locally), lounge with fireplace and a ski room. The spa area offers a heated indoor pool, jacuzzi and a fitness room (incl.), as well as a sauna and steam bath (incl. once per apartment and stay, after that payable locally). Beauty treatments and massages are available in the spa area on request, and payable locally. The parking garage can be used for a fee.
Furnishing
The cosily furnished apartments all offer a bath or shower/wc (some with separate wc), living/sleeping area, TV (incl.) and wifi (payable locally), separate bedroom or alcove, balcony or terrace, and a fully equipped kitchenette with microwave, ceramic hob, dishwasher, toaster, coffee machine and electric kettle.
Available in the resort (for free)
Accommodation as booked
Bed linen
Towels
Use of indoor pool
Use of fitness room
Use of sauna or steam bath (1x per apartment and stay)
TV (in the apartments)
Board games rental
Payable at the resort
Tourist tax: approx. € 0,75 per person/night
Deposit: €300 per apartment
Offers
All persons in the Apartment, sleeps 4 (33 - 38 m²), SC receive the following reduction: until (incl.) 5 years 50%
6-11 years 10%
65-74 years 5%
from 75 years 50%
All persons in the Apartment, sleeps 6 (approx. 43 m ²), SC receive the following reduction: until (incl.) 5 years 50%
6-11 years 10%
65-74 years 5%
from 75 years 50%
All persons in the Apartment, sleeps 6 (50 - 55 m²), SC receive the following reduction: until (incl.) 5 years 50%
6-11 years 10%
65-74 years 5%
from 75 years 50%
All persons in the Apartment, sleeps 8 (70 - 73 m²), SC receive the following reduction: until (incl.) 5 years 50%
6-11 years 10%
65-74 years 5%
from 75 years 50%
All persons in the Apartment, sleeps 10 (approx. 100 m²), SC receive the following reduction: until (incl.) 5 years 50%
6-11 years 10%
65-74 years 5%
from 75 years 50%
7 nights (all prices are per-person)