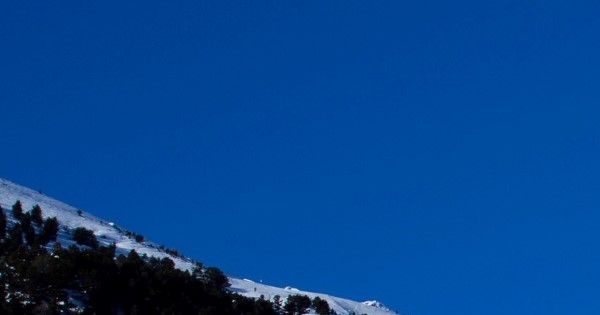 Included Services
Accommodation as booked
Board as booked

2 days, 3 days, 4 days or 6 days lift pass Schnalstaler Gletscher


(value of lift pass up to 235)
Exceptions see booking process
Use of indoor pool
Use of the sauna
Table tennis
Child care service (as per description)
Parking spaces (as per description)

Snow Guarantee

Nice-Price Guarantee
Location and Facilities
The friendly-furnished, 3-star Sporthotel Kurzras is located ideally, only approx. 100 m from the mountain station, and belongs to the Blu Hotel Senales. It's facilities include a reception in and entrance hall, wifi (payable locally), restaurant and bar. Indoor pool, sauna and infrared cabin can be used without a fee. Further, there is table tennis (incl.) and a bowling alley (payable locally) available.
For children aged 4 to 11 years, on six days a week there is child-care service available in the Hotel Blue Senales, for 5 hours per day (as per info in resort). Free parking space at the hotel, based on availability.
Rooms
The cosy rooms all have a shower/wc, telephone, hair direr and mini bar (payable locally).
Board
The holiday price already include half-board PLUS which comprises a breakfast buffet, an afternoon snack (sweet and savoury, 3 – 4:30 p.m.), as well as a 3-course menu in the evenings. Additionally, all soft drinks, water and local beers are included at dinner time. Once per week there is an Italian evening offered. Christmas and New Year's Eve dinners are also included in the price.
Available in the resort (for free)
Accommodation as booked
Board as booked
Use of indoor pool
Use of the sauna
Table tennis
Child care service (as per description)
Parking spaces (as per description)
Offers
All persons in the Double room, shower/wc, HB PLUS receive the following reduction: until (incl.) 9 years 40%
10-14 years 20%
15-18 years 10%
from 59 years 5%
When accommodating 2 persons paying the full holiday price in a Double room/2 addl. beds, shower/wc, HB PLUS, further holiday participants receive: until (incl.) 8 years 100%
9-15 years 50%
from 16 years 30%
7 nights (all prices are per-person)