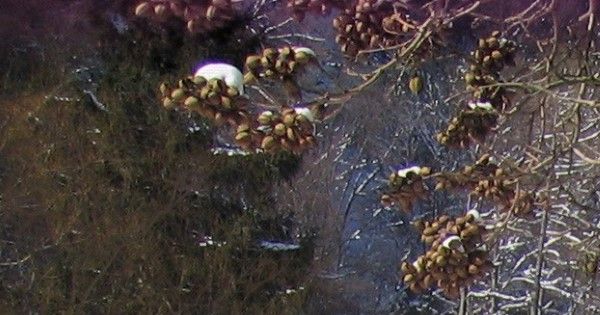 Included Services
Accommodation as booked
Board as booked
Welcome drink
Christmas and New Year's Eve menu
1 x per week children's cinema, game evening and handicraft session
Board games rental
Safe (at the reception)
Children's bed (upon pre-request)
Children's high chair (on request)
Parking spaces (upon availability)

Snow Guarantee

Nice-Price Guarantee
Location and Facilities
The quaint Parkhotel Bad Ragaz is located in a town of the same name and around 250 m from the centre. A ski bus that stops in the centre is available to take you to the around 2 km distant ski area Pizol and to the approx. 15 km distant cross-country track.
The facilities of this friendly accommodation include a reception with free-of-charge safe, lobby, lift, dining room, bar, Wifi (for a fee), common room as well as a playroom with weekly handicraft sessions, children's cinema and play evening (from 17:00). There is an inhouse ski and boot room as well. The local "Tamina" thermal spa with pool and spa area can be used for a charge. A 9,000 m² garden complex and free parking spaces as well as a public car park (for a fee, approx. 100 m away)are available locally.
Rooms
The cosily furnished rooms have a bath or shower/wc, cable TV, telephone, radio, Wifi (for a fee) and a hair drier (pick up at reception, upon availability).
Board
The holiday price includes All Inclusive board consisting of a welcome drink as well as a breakfast buffet, a pre-prepared packed lunch, coffee/tea and cakes or snacks in the afternoon (16:00 – 17:30) and a 4-course dinner in the evening. A Swiss evening takes place 1 x per week. Non-alcoholic drinks, beer, open wines and coffee as well as tea (from special drinks menu) are available for free between 10:00 and 21:00. If you are staying over Christmas or New Year's a festive 5-course gala dinner will be organised for both occasions. In addition there will be live music on New Year's Eve to accompany you into the new year.
Available in the resort (for free)
Accommodation as booked
Board as booked
Welcome drink
Christmas and New Year's Eve menu
1 x per week children's cinema, game evening and handicraft session
Board games rental
Safe (at the reception)
Children's bed (upon pre-request)
Children's high chair (on request)
Parking spaces (upon availability)
Offers
When accommodating 1 persons paying the full holiday price in a Single room/addl. bed, shower/wc, AI, further holiday participants receive: until (incl.) 12 years 70%
13-17 years 50%
When accommodating 2 persons paying the full holiday price in a Family room, shower/wc, AI, further holiday participants receive: until (incl.) 12 years 100%
13-17 years 50%
When accommodating 2 persons paying the full holiday price in a Double room/addl. bed, shower/wc, AI, further holiday participants receive: until (incl.) 12 years 100%
13-17 years 50%
When accommodating 2 persons paying the full holiday price in a Double room/2 addl. beds, shower/wc, AI, further holiday participants receive: until (incl.) 12 years 100%
13-17 years 50%
7 nights (all prices are per-person)