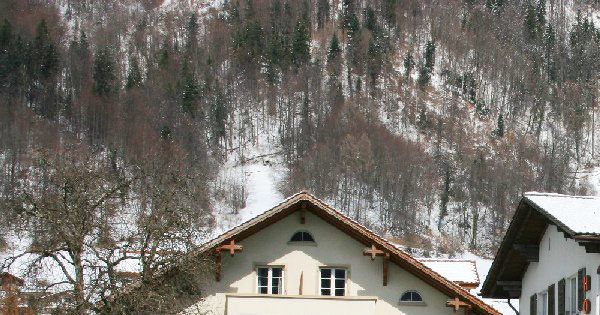 Included Services
Accommodation as booked
Board as booked

4 days or 6 days lift pass Meiringen-Hasliberg


(value of lift pass up to 267)
Exceptions see booking process
Christmas and New Year's Eve menu (as per description)
Wifi
Safe (on the room)
Children's bed (upon pre-request)
Children's high chair (on request)
Parking spaces (upon availability)

Snow Guarantee

Nice-Price Guarantee
Location and Facilities
The 3-star Hotel Weisses Kreuz is a traditional hotel directly at the train station in an extremely central location. The traditional 3-star Hotel Brienzerburli is located about 1 km from the old village or Brienz and is composed of 3 buildings. The ski area Meiringen-Hasliberg is about 12 km away, of which can be reached with the train from the Brienz train station (for a fee). The access point to the cross-country network is located approx. 11 km away (in Meiringen). Both hotels are located about 1 km from each other and offer you a familiar atmosphere and wonderful view of Lake Brienz with direct access to the lake promenade.
Facilities of the friendly accommodations include a reception with welcome area, lift (1st and 2nd floor can be reached), wifi (incl.), reading corner, dining room, a la carte restaurant, bar and free parking spaces.
Rooms
The cosy rooms comprise of a bath or shower/wc, cable TV, telephone, sometimes with a radio, wifi (incl.) as well as a safe (incl.) and hair dryer. Allocation can take place in both Hotel Brienzerburli and Hotel Weisses Kreuz.
Board
The already included half board includes a rich breakfast buffet and a 4-course evening meal. 1 x weekly, a Swiss evening with cheese fondue or raclette is organised. On request, fish dishes can be prepared. The festive Christmas (24.12. and 25.12.15) and New Year's Eve dinners are included in the price as well. All board services will take place in the corresponding house of your allocation. Per request, a children's menu is also available.
Available in the resort (for free)
Accommodation as booked
Board as booked
Christmas and New Year's Eve menu (as per description)
Wifi
Safe (on the room)
Children's bed (upon pre-request)
Children's high chair (on request)
Parking spaces (upon availability)
Payable at the resort
Tourist tax: approx. CHF 3,00 per person/nightKeycard: CHF 5
Offers
When accommodating 2 persons paying the full holiday price in a Four-bed room, shower/wc, HB, further holiday participants receive: until (incl.) 12 years 100%
13-15 years 40%
16-16 years 30%
from 17 years 15%
When accommodating 2 persons paying the full holiday price in a Double room/addl. bed, shower/wc, HB, further holiday participants receive: until (incl.) 12 years 100%
13-15 years 40%
16-16 years 30%
from 17 years 15%
When accommodating 2 persons paying the full holiday price in a Single room/2 addl. beds, shower/wc, HB, further holiday participants receive: until (incl.) 12 years 100%
13-15 years 40%
16-16 years 30%
7 nights (all prices are per-person)